Committed to sustainable fashion – Fashion Designer Punit Balana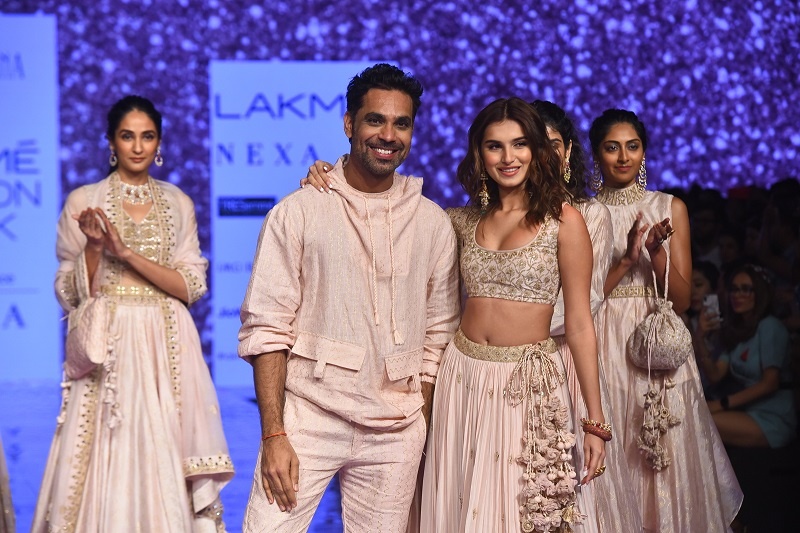 Bloom of innovation and creativity was setting the tone right for the fashion of spring-summer, designers were showcasing their nouveau collection amidst most glitzy fashion shows and selling designs to meet the demands of the buyers. But all of this came to a standstill and wheel of growth came to an abrupt halt.
In the wake of Coronavirus, the entire World and industries are bearing the brunt caused by the situation. While fashion giants are waiting for the pandemic to end, the status of artisans working under them remains a matter of great concern too. Presenting innovation with sustainability and reviving the fading craftsmanship of the culture was on the priority list of everyone. But, today the appearance and face of their priorities have changed. While their inclination towards sustainability is intact, creativity for a cause has taken the front seat as they extend their unwavering support to artisans.  
Designers keep a positive outlook with plans to jump off the fence post-COVID 19 while pushing sustainability with the pledge to take the forgotten crafts to the new heights.   
As we spoke to stalwarts from different Industries, we also spoke to renowned fashion designers and tried to find out how they are helping artisans and managing to keep themselves relevant too.
During an exclusive conversation with High on Persona Magazine, they also divulged their plans for the future and preparations to combat challenges.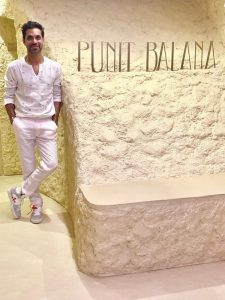 Through this unprecedented series, we spoke to Fashion Designer Punit Balana, who is reviving old printing artform like Bagru, experimenting with other printing techniques like mom ka Chapa with local craftsman from Rajasthan. The designer is also designing lehengas with the use of sustainable fabric, natural dyes for printing and all-natural material for embroidery. Here are the key excerpts from our exclusive conversation with the designer. 
Q – In the wake of COVID-19, are any initiatives being taken by you to support a group of weavers who are associated with you?
My team be it my craftsmen, artisans, design team, marketing team or my store staff are a part of my extended family. Some of them have been with me from the time I started my career. I had shut operations of both my production unit and store much before the lockdown was announced as their safety is my responsibility and paid them in advance to ensure they don't face any difficulties if operations remain closed for long. We have ensured there is no pay cut or attrition during the lockdown. 
Q – How are you reinventing silhouettes with the essence of local craftsmanship?
As a brand we are reviving old printing artforms like Bagru and experimenting with printing techniques like Mom ka Chapa along with local craftsmen from Rajasthan in modern silhouettes, making it relevant in today's time. The motif we use in our prints or embroidery is very modern yet very authentic. 
Q – What steps are taken by you to revive the age-old Craft of Rajasthan and India?
All my collections are inspired by the culture & heritage of Rajasthan designed in ethnic and contemporary silhouettes for the modern woman. With a focus on contrasting tones and colors, playful use of print pattern and shape, the brand creates a design language that always evolves and yet remains rooted in principles of comfort and wear-ability.
Q – Challenges being faced by weavers and local craftsmen in Rajasthan?  
While a few art forms are dying, it is the huge pay gap which is the biggest challenge for weavers and craftsmen. However, many designers are now working with these craftsmen & weavers and paying them for their precious talent and art. 
Q – Please name a few age-old crafts of Rajasthan that are fading but hold great potential of revival?
The Roghan painting, a form of art is executed on fabric with castor oil, paints and a 6-inch thin metal rod. Kalamkari, Miniature are other art forms that are fading away and have great potential for revival. 
Q – How do you manage to retain the ethos and aesthetics of local craft while reinventing the design to suit modern sensibilities? 
As a brand, we always believe in evolving, yet remaining rooted in principles of comfort and wear-ability. A sensibility of fluidity and ease sets the brand apart. Movement and proportion are the core of the design philosophy. Every ensemble has been designed to be moved, danced and celebrated in. Brand Punit Balana's aesthetic is a return to the fundamentals of material, print motif and embroidery, and yet a progression of form and silhouette.
Q – How are you incorporating sustainability in your designs and any challenges being faced by you?
As a brand, we are very socially responsible and have always believed sustainably. We use natural fabrics and dyes for printing on natural fabrics like Mul, cotton, etc. 
Q – How Can sustainability be extended to bridal wear, please site examples?
Sustainability is not restricted to a particular design form. Many bridal designs are sustainable. All Lehengas we design using sustainable fabric, natural dyes for printing and all-natural material for embroidery. 
Q – Pls elaborate on how you are incorporating changing demands of millennial brides?  
Millennial brides are all about comfort and minimalism. All our designs showcase how a person should feel while wearing them – joyful, confident and ready to make an impact. All our creations are modestly extravagant, distinctively understated and progressively rooted.
Q – How do you think the fashion sector as a whole has embraced sustainable and "eco-friendly" fashion?
With institutions like IMG Reliance which organizes Lakme Fashion Week and FDCI which organizes India Fashion Week & Couture Week, promoting sustainability in a major way, the Fashion fraternity is going all out to embrace this trend. 
 Q – Do you think e-commerce could ever replace physical stores and all the actual selling is done online?
Indians have also become comfortable with online shopping, however physical stores will never go out of trend. In India, consumers still like the entire idea of touching, feeling, trying things. This is the reason why many online brands are having physical stores and going the omnichannel way. 
Q –  Contribution of technology in creating your designs?
Technology is used in every phase, starting from putting the design thought process on paper, to printing to production to marketing to sales. Technology is an important part that binds the entire process. 
Q – What are the most common mistakes women make with fashion?
Going for the right fit is very important for any silhouette to look good. I have seen many women going for a size smaller than what would look perfect on them.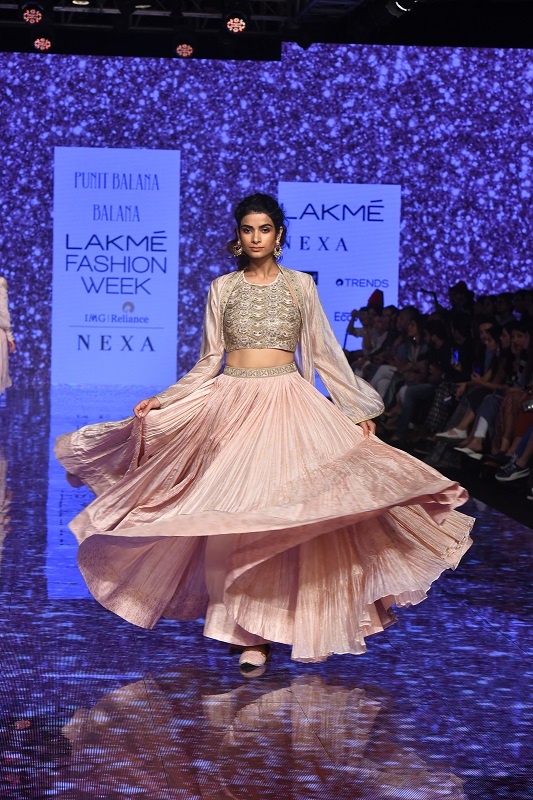 Q – What are the top five fashion essentials for every woman's wardrobe?
–        Straight Kurta with Palazzo or Pants
–        Nice pair of Jhumkas
–        Embroidered Kolhapuris or Jutis. 
 Q – If you could choose any style icon, to be the face of your new collection who would it be and why?
It would be Kareena Kapoor Khan. The way she carries herself, she looks amazing and whatever she wears becomes a trend!!
Q – How demanding your Bollywood clients are and how challenging it is for you to execute their preferences through your designs? What mindset do you work with when you create ensembles for them?
I have been very lucky when it comes to working with Bollywood. Touchwood, I have never faced a difficult client. Most of the time, they prefer wearing the designs as it is and a few times when they have requested customization, they have been very clear with the requirement. 
Q – According to you, who is the best-dressed B-towner currently?
Kareena Kapoor Khan and Deepika Padukone.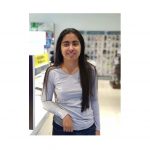 Divya Khanna is the youngest member of the team, with a background in political science. She has joined High on persona print magazine in order to gain hands-on experience in various aspects of editorial coordination as associate editor of the magazine and news site. She has a penchant for writing and enjoys meeting new people and interviewing celebrities. She has a passion for writing, she has an eye for details, loves traveling, and a quick learner. She comes from the Mecca of Indian Journalism, Delhi.
Email: [email protected]