City of tradition embraces Unconventional makeovers and offbeat beauty trends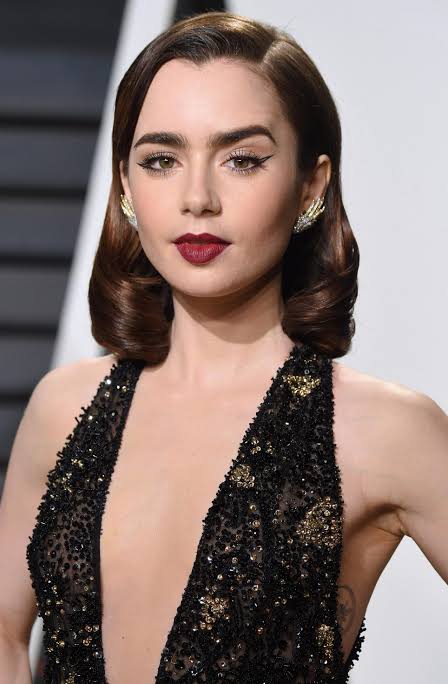 In an era of Fashion revolutions and beauty innovations, it's unrealistic to expect that the progressive and forward-looking youth will keep themselves contained from embracing new trends and go moderate on fashion and makeovers. However, quarantine induced restrictions made all this possible and transported everyone to stretch themselves in their comfort zone wearing comfortable fashion and flaunting their moderate and minimalist appearance virtually.  "The Year 2021 is all about being positive and vibrant for me, no longer now I am going to wear the bare plain looks but would prefer to fancify things around me. I am going to try out the fresh trends in makeovers and hairdos now to reflect the spirit of positivity, I truly love the way ace Hollywood stars are embracing most fashion forward looks", says, Sonia Khanna, a fashion trailblazer from the pink city.
The spirit and excitement are palpable and many makeover experts and enthusiasts seem immersed in the spirit too, they can be seen innovating and unleashing new looks and trends. While fashion enthusiasts the world over have echoed mixed opinions when it comes to makeovers and fashion forecasts but girls in the city of culture, color and craft are all set to defy the fashion rules of 2020 and go for radical transformations. The city that has mostly remained conventional and unbending in its approach towards adapting offbeat looks is all game to embrace unconventional styles and break prefixed notions and rules of fashion and beauty now.
From bare to bold and dull to dandy, experts are all set to spruce up styles for different occasions and prepping up to transform the way you look. They are immersed in the spirit of jubilation and demonstrating their artistry by bringing newness and ingenuity while creating dreamy and ultra-glamorous looks with radical interpretations. Jaipur is known to be the city of festivity and celebration and colors, craftsmanship, and artistry define the ethos of the city. With a string of celebrations, weddings, and festive occasions around the corner, We tried to figure out how Makeover experts from the city are contemplating to export the fresh palette for 2021 while keeping pace with metropolitan cities.
You must follow Hollywood actress Natalie portman for perfecting and flaunting bold red hot lips.
View this post on Instagram
Purnima Goyal, Jaipur based makeover expert feels that girls in Jaipur have finally moved out of their comfort mode and willing to experiment with their looks. We can see plain hues to be replaced by bold shades which will be very expressive and playful, dewy and no-makeup look will be replaced with ultra-glamorous and interesting transformations that are Instagram worthy. Girls want to up the ante, and they no longer want to go for the usual top bun,a ponytail, bare and dewy skin look which they were forced to wear during the quarantine period. For eye makeup you will see a lot of graphic lines and geometric shapes,  eyeliners in multicolors from pink, blue to red, feline-inspired, cat-eye look,  false eyelashes, smoky eyes,  eyelash extensions will make a power-packed statement, and in place of nude makeup, girls will go for flushed cheeks. The year 2020 also saw girls and boys going for self dyes with mane colors in icy blue, hot pink, and Fuschia even now for different occasions you will see fashionistas opting for technicolor tresses and trying hues of minty and neon shades, she concluded. Purnima also added, " Girls and boys are coming to us with pics of Hollywood stars and asking us to ape their looks, some of those looks look unconventional but we are all set to experiment. 
Popular American actress and voice actress Ariel Winter is known for experimenting with her looks, and her post flaunting pink hair look drew lots of appreciation from her followers.
View this post on Instagram
According to Beauty Expert, Ritu Deswal as people will still continue to wear masks hence girls will ask for creative and dramatic eye makeup. Hair colors will be another prominent feature to up the game of makeovers for girls, they would like to make a style statement with peppy and funky hair colors. This shall not only make their appearance looking more youthful and playful but also add a zing to their personality. As girls are still concerned about contact-less makeovers hence airbrush and HD makeup will still be most preferred. Furthermore going for photogenic makeup that is camera-friendly remains on the wish list for every girl these days.
HOT RED LIPS – LEGENDARY HOLLYWOOD ACTRESS SANDRA BULLOCK SHOWS THE WAY TO PERFECT THE LOOK
View this post on Instagram
As the city is bracing up for wedding season and line of festive occasions, the youth of the city is in the mood to go bold and flamboyant. According to Deepali Chugh, a beauty expert from the city, the easiest and quickest way to elevate the look in the nick of a time is to wear a bold lipstick color. The rest of the makeup can still be natural and minimalist because you've chosen to keep the drama in one place. This red lip look is sophisticated and perfect for any occasion, especially since girls are eager to wear brighter shades of lipsticks now than ever. They can pick a red lipstick that enhances the tone and texture of their skin, and shape their lips with a matching lip liner to ensure the color stays put.  Adding further she also stated, city girls, are in the mood to go a notch up when it comes to experimenting with their appearance.
Most followed Hailee Steinfeld's look remains most inspiring and most sought after look in year 2021. Beautiful smockey eyes with mascara and a touch of eyeliner are subtle yet sensuous for any party or celebration.
View this post on Instagram
Deepali further added, "We will also see trendsetting ideas being floated and embellishing makeup with jewels will be one such trend. The concept was initiated in the west and is set to become a rage back home. Even brides are going to get gravitated towards giving traditional Bindi application a futuristic twist and apply it on their eyelids along with subtle hues of eyeshadow. To achieve a youthful appearance going for Technology-driven airbrush makeup will be preferred extensively, moreover, due to its efficacy for camouflaging wrinkles and fine lines airbrush is being picked by brides to be as well".