Brands setup the fashion game with creativity and sustainability
Year after year and season after season fashion changes its course and color, sometimes innovation is added to the ensembles and sometimes old classic charm or vintage voyage repeats itself.
The Sphere of fashion looked desolate and lackluster in the year 2020 and summers passed without leaving any mark on the landscape. Comfort and durable fashion remained the only style mantra because of the ongoing pandemic situation. Nonetheless, the onset of winters calls for the revival of fashion and wardrobe, festive season adds to the charm of donning new attires. A feel of positivity is being reflected through the collection with the use of vibrant and bright colors and innovative cuts and new techniques.
UNIQLO U is a collection of 'Future LifeWear Essentials'.
Keeping in mind the changing dynamics and sensibilities brands are incorporating changes in their new collection which is dominated by flexibility, sustainability, comfort, style, and innovation in terms of cuts and creativity boasts of mindfulness. Recent Fall/Winter 2020 collection UNIQLO U launch By Global apparel retailer UNIQLO highlights the shift in the trend. Infusing simplicity with elegance and ease brand has introduced winter fashion in an all-new avatar. The brand is pushing the concept of sustainability and longevity while presenting their nouveau collection which focuses on life wear experience. Modern elegance, warmth, lightness and longevity, design, and comfort define the new winter line. UNIQLO is designed by Artistic Director Christophe Lemaire and his UNIQLO R&D team in Paris. According to information shared by the brand, "We have created products with global designers, lifestyle icons, and brands that embrace the LifeWear concept, leveraging their ideas and perspectives to make the UNIQLO brand even more accessible to people worldwide. UNIQLO U is a collection of 'Future LifeWear Essentials'."
The company also informs, "For women fashion trends are inspired by a minimalistic approach and combined with fine detailing and ultra comfort. Clean, classic, and functional pieces give a fresh take with an enhanced level of versatility while Neutrals shades evoke a sense of cozy charm and warmth. Colour contrast is being implemented impeccably and a hint of shine is accentuating the style and luxury of outfits. The brand remains deeply committed to addressing environmental issues with a focus on sustainable fashion and innovating solutions, reducing waste while promoting reuse and recycling, upcycling process, and resources that are crucial for sustainability and combining the technology of bio warming, insulating health tech to clothes."
Just like UNIQLO many fashion brands and ace designers are upping the fashion game for winters and embracing the drama, uniqueness, and inventiveness to keep cold weather winter dressing interesting. Last year we saw how to ace designers opted for the hues in whites and creams but this year designers are going strong with black, or top to toe reds, hues of beige, and browns.
From Dior, Alexander Mcqueen, Versace, Victoria Beckham to Michael Kors, all of them are adding Sartorial excitement and spunk to the fashion of winters. Stacking and layering, exaggerated balloon sleeves, cape dressing, tonal dressing and checked patterns, detachable collars, upscale volumes and more will be seen augmenting the look of clothes.
The fashion of winters also takes a leap with extravagant fashion, cocooning evening wear, ankle-grazing knit dress, puffed-up sleeves, face-covering jackets as protective barriers. The revival of the 90s will be prominent with big and bold shoulders, polka-dots, neon colors, strips or oversized blazers with belts worn over warm pencil skirts, teddy coats, and jackets, oversized cropped tops, robe knit for classy wrap-ups. Puffball hems will make a stylish statement and will remain huge in soft incarnations for vivid occasions.
We also saw models showcasing the trend of Opera Gloves during many shows and how beautifully belted blazers added to the razzmatazz of many catwalks to have real moments. From Fendi, Lanvin, Givenchy, Valentino, and many more we saw a meticulous use of layering technique by them in their recent shows as well.
So keep yourself bundled up in winters with fashion that is mindful and stylish.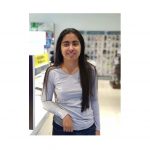 Divya Khanna is the youngest member of the team, with a background in political science. She has joined High on persona print magazine in order to gain hands-on experience in various aspects of editorial coordination as associate editor of the magazine and news site. She has a penchant for writing and enjoys meeting new people and interviewing celebrities. She has a passion for writing, she has an eye for details, loves traveling, and a quick learner. She comes from the Mecca of Indian Journalism, Delhi.
Email: [email protected]