Wellness expert and dietician Richa Aggarwal, RD (PGI), founder-director Cleopatra chain of Beauty & Wellness, GCM BWSSC (NSDC) shares diet protocol.
Decoding effective ways to enhance the body's immune mechanism as a preventive measure:
Good hygiene is crucial       
"Strengthen your body's immune system", this seems to be the buzzwords nowadays. Health, fitness and yoga experts the world over are emphasizing the importance of strengthening the body's immune system as a preventive measure. As we, all know so far, there is no cure for coronavirus. Thus, the need for maintaining social distancing and the importance of good hygiene is crucial. Nevertheless, along with external defense, strengthening the body from the inside is equally important.
Embrace a disciplined lifestyle
To achieve good health and a strong immune system, we cannot deny the role of regular and disciplined 'dinacharya', daily routine. As seen, this virus is harming those who are not healthy in their bodies and suffering from diseases like hypertension, diabetes, cancer, etc. All these diseases are the result of poor eating habits, erratic lifestyle, disorderly eating habits, and poor sleep patterns.
Use Ayurvedic measures as a shield
These problems point to the weak immune system only. Recently, the Ministry of AYUSH Government of India has described the usefulness of the ancient Ayurvedic measures for strengthening immunity. Since ancient times, we are using these measures as a protective shield from various diseases in our country. Moreover, today, once again, in this difficult time too, the importance of using these Ayurveda measures is vital. 
Trust Authentic information
You will find on YouTube several videos shared by people who are not experts on the subject but they are sharing half-cooked information. This is a question of your health hence we decided to speak to the expert on the subject and bring the right information for you. We spoke to wellness expert and Dietician  Richa Aggarwal who divulged information on embracing dietary changes and incorporating a wealth of Ayurveda in your diet.
Decoding the sources
Richa Aggarwal also told us how exercising on a daily basis can help your immune system. She not only informed about the necessary nutrients and ingredients but also decoded their sources for the convenience of everyone.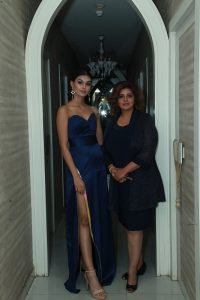 Zinc
You must have an intake of Zinc in your diet, it is very significant for the normal development and function of immune cells and tackles the deficiency. In addition to that, cut down the intake of salty chips, fries, etc and replace snacking with healthy options. Like Seeds of pumpkin, nuts, almonds, peanut, cashew, Dark Chocolate, flax seeds, sesame, etc. They have copious amounts of zinc. If you eat eggs, having them in your daily diet is a good option too as they are rich sources of zinc. Including cheese and milk in your diet is very crucial too; They can take care of your zinc deficiency. Kale, potatoes, and green beans are also good sources of zinc.
Trust Green and go natural
Legumes like lentils, beans, and chickpeas contain substantial amounts of zinc and by heating, soaking or sprouting you can increase their bioavailability. Selenium is another mandatory requirement for your body; this regulates oxidative stress in the body.
Omega 3
We must get this from food and Soybeans (roasted), walnuts, chia seeds, flaxseeds. These are great sources to replenish the requirement of Omega 3, we must consume them on a daily basis. 
Vitamin A
This is very essential for the development of our immune system; this maintains regulatory roles in cellular immune response and hormonal immune process. Spinach, lettuce, broccoli, papaya, sweet potatoes, carrots remain great sources of Vitamin A. 
Vitamin C
This contributes to immune deficiency and supports cellular functions of innate and adaptive immune systems. Deficiency of Vitamin C can lead to week immunity and increases its vulnerability to infections. Indian Gooseberry, Kiwi, Citrus fruits, lemon, oranges, strawberries, pineapple, guava, broccoli, and tomatoes remain great sources of Vitamin C. 
Fitness at home
In addition, to top the benefits you can follow a few basic yet significant rules. Doing regular exercise while staying at home, breathing exercises to keep lungs clean, pranayama, meditation to de-stress are very useful. Moreover, as an additional measure, you must ensure to add tulsi, garlic, ginger, lemongrass, neem in your beverages.
Ingredients from Kitchen
Make a Kada drink this or if you do not like the taste of it, you can at least add them you your pulses or soups. Also, include cumin seeds, black pepper, cinnamon, basil, dry ginger, coriander, and garlic in your methods of cooking. Take soaked raisins every morning, add jaggery to your lemon juice. Drink golden milk everyday; prepare it by mixing turmeric powder in milk.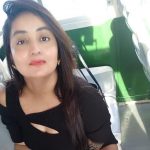 She has been there and done that. After graduating from Delhi University, she completed her diploma in Journalism from Bhartiya Vidya Bhawan, Delhi. Down the line, she completed her internship with National Herald Newspaper successfully,, and went on to Join Mainline Business daily, Business Standard. She also dabbled in image management and brand consultancy. She is a prolific writer on lifestyle entertainment, branding, lifestyle, travel, and politics.
Contact her at hopdesign07@gmail.com