He is not a tech-savvy guy with internet grasping brains but the tally of his fast-growing Instagram followers that touches 1000k mark in a short span of one month displays a different tale. In an era of love and romance through dating apps, this young lad believes in never dying love and romance coming from poetries and stories. High On Persona played the role of a catalyst to bring him closer to his fans on Instagram while connecting with them to respond to their comments.
During the cheery and informal chat with Divya Khanna, associate editor of High on Persona we saw a  fun-loving and gregarious side of his personality as he revealed unknown facts about him. Amassing incredible female followers who are gushing over his innocent looks, Ritwik Bhowmik remains a humble and grounded man who feels that he has got success early then he imagined and got an opportunity to share screen space with veterans like Naseeruddin Shah, Atul Kulkarni, and Sheeba Chaddha. As Radhey, the main lead character in the Amazon Prime web series, Bandish Bandits, he is basking in the glory of accolades.
Excerpts from Interview
Q1. How do you feel about receiving an overwhelming response and love from the audience post success of Bandish Bandits and also about reaching the 100k mark on Instagram?
Ritwik: It feels great, actually It is nothing less than a blessing in disguise. To be honest, I'm not a tech-savvy guy, I do not understand social media and the internet that much, though I use it very often. As you said crossing the 100k mark on Instagram is a huge deal, which I didn't know until it happened, and when it happened everybody was like "Congratulations". All this feels great and to achieve something without knowing that you are about to achieve it. Otherwise, I think 'being overwhelmed' is an understatement right now. You know how I am feeling. I cannot express my feelings in words because we thought that hopefully, people will like the show but beyond that people have loved it. And they have sent so much love to each one of us, I am feeling blessed and delighted.
Q2. Please tell us about your journey from start to now?
Ritwik: I started very young, Many people experience and go through many things and ups and downs too. But for me, this happened quite early. Before I could dream of what I wanted to be, I chose it. When I was 4-5 years old I told my mom that I am going to become an actor, at that time I didn't know it was a profession but by the time I reached 9-10 years old, I started doing theatre. So, I have been acting ever since. Its been close to 18-19 years now, I have been acting whether its on stage or anywhere else.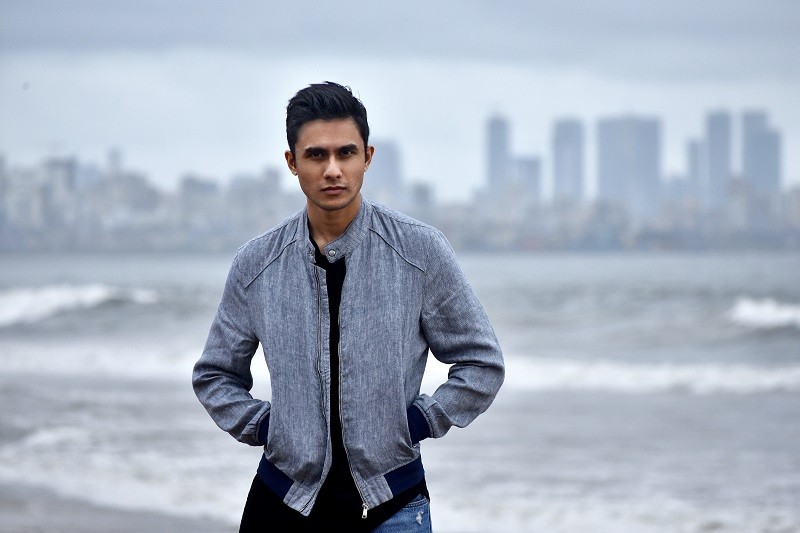 Q3. What was the reaction of your parents when you told them that you are going to become an actor instead of choosing a mainstream and safer career option?
Ritwik: That's the funny thing, I don't even remember this thing but my mom told me that you came to me when you were 4, and you said you wanted to become an actor. She pointed out this thing. You know, when you are 13-14 years old, you choose between science, commerce, or arts, at this point of time, I told my mom that listen whatever you want me to choose or I can choose, I will go ahead with it but just remember that I only want to become an actor. I do not want to become anything else. She reacted in a much different way to this. Instead of stopping me or arguing about it, she was like, "I know". It just surprised me, then she told me the story of when I was 4 years old. From then on she knew. My parents and family have been supportive of it. They used to come to rehearsals and costume trials with me. Probably, it is their support that has made this journey so much easier and fruitful.
Q5. What was your reaction when you came to know that you will be working with legends like Naseeruddin Shah, Sheeba Chaddha, and Atul Kulkarni?
Ritwik: I was blank for a second when I realized that I will be working with them but later on I slowly started telling myself that Ritwik, this is a huge opportunity. It doesn't matter how this goes or how the show will do, I just have to make sure that I give my 200% in this because I was getting this opportunity to work with these people from the cast and to the crew. You know, our director Anand Tiwari, I always wanted to work with him and the entire cast. You know it was on my wishlist and I cannot believe that I ticked off so many names in my first big project in one go. I won't be dishonest if I tell you that I was a little nervous when I got to know that Panditji is Mr. Naseeruddin Shah and I have so much work to do with him throughout the show, I didn't know how to react to that but when I met Naseer Sir, Sheeba ma'am, Atul sir, and every other actor, I had this notion in my head of being scared from them, because I have seen their work from so many years, I have been looking up to them for so many years but there was no need for it at all because they are such warm people. They are such accepting and welcoming people, it just became one of the first experiences I ever had. Not only work with them, but I also got to see what kind of human beings they are and what makes them different from other actors. Hopefully, what I have learned from them, I will imbibe that and I will be able to apply them in my life.
Q6. So, what special tricks and tips did you get to learn from them?
If you notice how Sheeba ma'am performs, there is an innate sense of listening, you know when I am performing with her face to face.
Like right now, we are having a conversation, we are not pretending anything and we aren't acting. You are listening to me and I'm listening to you, that's how a conversation happens. This is how natural you have to keep it on screen. The way Sheeba Maam listens, without saying anything in a still and silent way, the way she expresses that she is absorbed in it is just out of the world. Sometimes I used to forget that the shoot is going on. I had to become an audience and just kept looking at her and forgot that I have to say my lines while watching her performance. It was truly mesmerizing.
Naseer sir is the man who held my finger and walked me through the entire path literally. He was truly my Panditji on the set too. From not only guiding me but also to calming and comforting me. He used to say the simplest of the things and I would know that there is nothing to worry about. I used to forget that I working with 'THE' Naseeruddin Shah. He was just my co-actor, who has so much experience and love for his work, that he is here to help you and that used to comfort me a lot. I got so many tips and tricks from everyone but I think I will at least take a day to list them all down.
Q7. Which sequence was the most difficult for you to shoot?
Ritwik: Shudhikaran. It was the most difficult sequence to shoot not because of what 'Radhe' was going through but because of what we were going through while shooting it. It was at the peak of the summers when it was shot in Jodhpur, it was about 45 degrees Celsius and the sun was at the top of our head. It was maddening. It was a 1000-year-old temple at an uphill, made out of stones. So, they just absorb heat, it is normal science. We were there shooting barefoot. I didn't have any clothes on, I was wearing a dhoti throughout and in the sequence, the Shudhikaran process is supposed to happen during the winter. Radhe is shown feeling the chills. The whole crew went mad but those three days were the biggest learning experience for all of us because that set a pace for us. It is not only Radhe's Shudhikaran but it is the entire crew's Shudhikaran to go through the entire thing. From then on we just became champions.
I would like to share this with you, you know Shudhikaran was shot at a temple which was at an uphill, and our makeup van was down the hill. From there we had to walk up to the temple which was like 1000 meters. We knew that we will do it, but there were crew members, cameras, and other types of equipment and to add to our difficulty, there was scorching heat. There was no washroom over the hill, you will have to walk back and go down to the holding area but Naseer Sir, at that time he was 69, and when I saw him walking to the temple, reaching there doing his shot without frowning. He was enjoying himself and when I saw that I realized that "Dude, you have absolutely nothing to complain about". You there as an actor, then an artist, and then a legend, so that's why Naseer Sir is a legend.
Q8. Places, food, and Rajasthani traditions that you discovered while shooting in Jodhpur, Bikaner, Khimser, and Tapu?
So much, I made sure that I reach Jodhpur 3 days before the shoot even started. I wanted to see Jodhpur as I never been there before.
We stayed at Lakshmi Niwas Palace at Bikaner and the property is beautiful. The people there are so warm. The Bhujias there are just out of the world. The production team in Jodhpur, they treated us like we are a part of their family. They used to bring food to us from their home. They have pampered us so much. They took care of us so well. I loved Mirchi Vaada, pyaaz kachori, Daal Baati, and Lal Maas. The food there is outstanding and the people there are even better.
I used to travel Jodhpur by foot with the crew, just to see what is the vibe like, just to understand Radhe's world, and I was struck in awe in Jodhpur. I just cannot wait for the virus to go away and I want to go back to Radhe's world and just live there in Jodhpur. I hope that experience comes back really soon.
Q9. Have you been approached by different production houses after the success of the show?
Ritwik: You see the pandemic is on, we can't say anything with affirmation right now, so I can't tell you what is exactly is happening.
But I tell you is that for the first time I have got the privilege to choose, so we are talking to a lot of people and we are in talks with a lot of projects. Hopefully, very soon, we will chat again soon and talk about what it is.
RITWIK RESPONSE TO COMMENTS FROM HIS INSTAGRAM FANS 
FAN: Do you also have an interest in Indian Classical Music and what is your favorite genre of music?
Ritwik: I have always listened to classical music but I haven't been trained in it professionally like my character Radhe.
But today, after being introduced to the world of Radhe Rathore, I can proudly say that I share the same taste in music as Radhe. But I am not well versed like him. I do not have a favorite genre. I listen to music all day long. My music taste varies from Bhansali sir's music of Padmavat to Drake and then to Bhim Singh Joshi Ji. It is based on mood. I can listen to anything.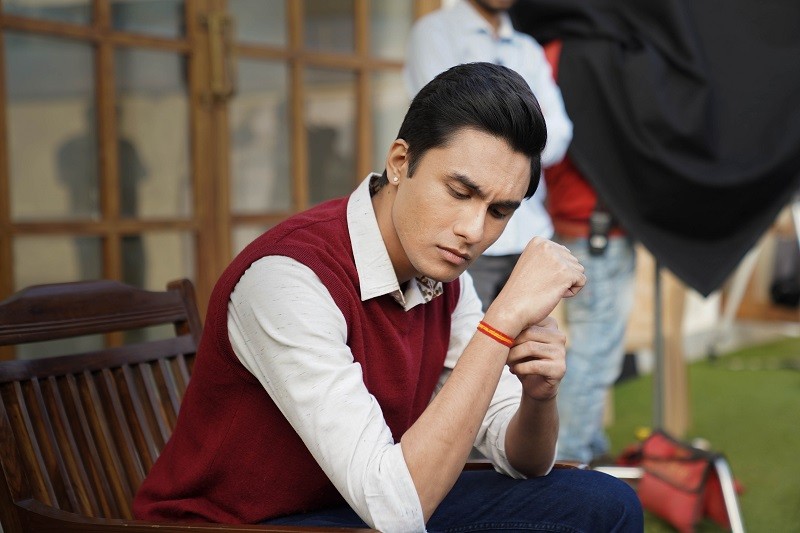 FAN: What is your skincare routine?
Ritwik: I don't have a proper routine. If you notice, I have very bad skin. I try to keep myself hydrated and clean. I have extremely sensitive skin, so I try to stay away from dust.
FAN: What is your take on today's way of commitment and romance? Do you believe in online dating at all?
Ritwik: I believe in old school romance. I do not know about the new age dating ways and terms. There are so many ways of being in a relationship these days. It is not like I live under a cave but I haven't gone through these things myself. I believe in those simple and sweet ways. I believe in long-distance relationships and never dying love. I believe in the idea of romance coming from poetry, stories, and films. I still believe in today's age, day, and time we can still find that kind of love, we just need a like-minded person. I have not tried online dating yet, but I have seen a few people having a successful relationship out of it.
FAN: What is your obsession with a cleaned shaven look?
Ritwik: I do keep myself clean shave more often because I find beard very itchy. My facial hair growth is very slow. It takes me an extremely long time to get a fully grown and groomed beard, otherwise it looks very off.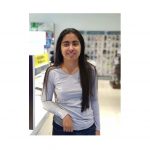 Divya Khanna is youngest member of the team, with a background in political science. She has joined High on persona print magazine in order to gain hands on experience in various aspects of editorial coordination as associate editor of the magazine and news site . She has a penchant for writing and enjoys meeting new people and interviewing celebrities. She has a passion for writing , she has an eye for details, loves travelling and a quick learner. She comes from the Mecca of Indian Journalism, Delhi.
Email: articles.divyakhanna3197@gmail.com