Apple will launch Apple Watch Series 6 in 2020
Apple launched it's Apple Watch Series 5 earlier this year, and the smartwatch had features including an always-on display and water resistance. At present, we can see rumours regarding the 2020 iPhone models rolling over the internet along with the information on next year's Apple Watch models.
Recently, Ming-Chi Kuo, a well-known Apple analyst predicted that the upcoming Apple Watch models would not only provide better performance, but they will have improved water resistance along with faster network speeds for both Wi-Fi and cellular connections.
Our news sources have reported that Ming-Chi Kuo in his latest research note claimed that Apple would use liquid crystal polymer (LCP) for the flexible circuit boards instead of polyamide (PI) in its upcoming Apple smartwatch models. Apple used the polyamide (PI) in its Series 5 models. Apple is scheduled to launch Apple Watch Series 6 in the second half of 2020.
While the S5 chip used for the 5 series models provided a small performance improvement over Series 4, a significant performance increase is anticipated in the next year's Apple Watch, according to the latest research note provided by Ming-Chi Kuo. Apple Watch Series 6 should feature better water resistance and will be equipped with more water-based fitness activities.
Apple has a number of AR and VR apps confirmed that are expected to be launched by 2020. In the first half of next year, Apple will also launch a new iPad Pro model. Besides this, a new module with two sensors, and a small hole for a new 3D platform that supplies the AR and VR applications and contents of the next generation are to be added to the new model. The updated 3D sensing modules will also be available in the selected iPhone models that Apple will launch in 2020.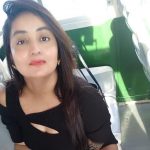 She has been there and done that. After graduating from Delhi University, she completed her diploma in Journalism from Bhartiya Vidya Bhawan, Delhi. Down the line, she completed her internship with National Herald Newspaper successfully,, and went on to Join Mainline Business daily, Business Standard. She also dabbled in image management and brand consultancy. She is a prolific writer on lifestyle entertainment, branding, lifestyle, travel, and politics.
Contact her at [email protected]