Inside the Myriad Travel Tales of Ankur Bhatia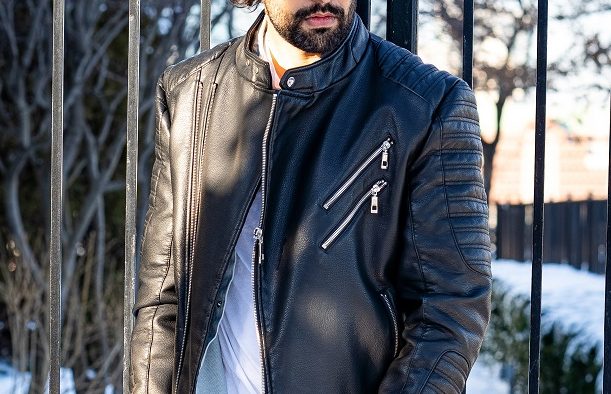 'To travel is to live and that's exactly what motivated us to introduce our latest column, Travelogue with Celebrities. In this super fun and interesting column, we delve deep into the less-known travel facts about different celebrities, that is sure to keep you hooked till the end.
At the onset of our series, we speak to the famous actor, Ankur Bhatia who provides gave us a peek into his myriad travel tales.
Do you happen to steal the cute hotel toiletries? Or do you always prefer to sit on the window seat to get a glimpse of the tranquil sky? Well, read further and find out what all you have in common with this tall and handsome young man!
Q.   What do you pack but never use?
I always used to carry a lot of snacks and protein stuff. Somehow when traveling, I never end up eating those and they come as back.  So I stopped this time, having any of those stuff in my bag.
Q. Hotel beauty products – steal or leave behind?  Your most treasured souvenir so far?
I always steal the soft-comfy slippers provided and use them for 2-3 days. I just keep them in front of my bag when traveling. And I do that for reason that I don't require to carry my own slippers everywhere.
Q.  Which country's traditions of fashion and jewelry do you admire?   
I really admire Indian jewelry. And especially as shooting for my show Arya in Rajasthan, I could see the kind of jewelry they frame and it's just amazing. The way they blend it with fashion, I have never seen that kind of stuff across the globe. Among a lot of places in the world, I think we are the best at this.
Q.  Tell us something about your birth city and What do you most recall about your birth city?
I was born and brought up in Bhopal, Madhya Pradesh. Then did my schooling at Campion School, it was very close to my house.  A lot of memories hold in mind as my parents lived there, my home, and years spend there. No matter where I am in the world, I always speak out that Bhopal is my home whenever someone asks.  A small town, not much changed over decades but has acquired western culture to some extent. I just love that city. 
Q. What is your packing style? Do you travel light or carry multiple bags?
I always try to keep my handbag very light, especially while on an international flight as it's easier to carry on back. I avoid unnecessary stuff on flight and prefer my laptop, Ipads and just a charging cable with it. Other stuff can be well managed in checking bags.
Q.  Describe your travel style in 5 words?
My travel style is very simple. I just put on pair of six pockets having no belt, so that I don't have to take it out every time. I prefer laceless sneakers, as to remove them as quickly as possible. Also, my bag is super light to carry on. I wear sweatshirts, as I prefer simple, comfy travel on long hours flight to be easier.
Q.  What is your typical travel outfit?
My typical travel outfit is good pair of round sweatshirts, as I avoid hoodies. Along with it a nice pair of pants or jeans, sneakers, and nice comfy socks completes the look.
Q.  What is the first thing you do when you enter your hotel room?
Inspection is the first thing I do when I enter a hotel room. I look through every nook and corner like the bathroom, closet as if there is someone (laughs), and then settle down.
Q.  Beach or Mountains? Which is your favorite choice? 
Definitely, I would go to the beach.
Q.  What do you use to shoot photos on a trip?
I usually carry along a tripod and a mini remote for my i-phone. Then put it on the tripod, set the timer, and use the remote. Nowadays, smartphones are capable of capturing awesome photos.
Q.  What do you do when you visit a new place?
These days when I visit a new place I love to admire, enjoy the place, and experience its beauty rather than clicking it down. After having fully lived the place, I would take down the shots for memory.
Q.  Aisle, Window, or Middle Seat? Which one do you prefer?
I always prefer the aisle seat, it is perfect for me as being 6 feet 3 inches tall.
Q.  Roadtrip or International? What is your choice?
I would choose International travel over a road trip.
Q.  Hotels, AirBnBs, or Couch Surf? Which one you would go with?
I would go for hotels, not used Couch Surf or AirBnBs yet.
Q.  There are two types of travelers, those who carry loaded baggage and almost stuff everything and those who minimally do, so in which type or category you assume yourself to be in? 
I want the things to be handy, easy to be carried on back. So I prefer light handbags with minimal packing.
Q.  When traveling are you the person who's trying to relax or laze around the property and the poolside or trying to be a real traveler and like to explore everything real quick and cover everything about the place?
I am a person who likes to laze around the pool, being there all day and enjoying the moment when out on a vacation. Later on, I visit the places to explore it.
Q.  Have you taken home toiletries from a hotel before?
Yes, I have taken toiletries from the hotel a lot of times. Sometimes it's beautiful and the pleasant smell enchants to take them away.
Q.  Do you research about a place before visiting?
Yes, I do a lot of research before visiting a place. It's important as per safety concerns to know where to visit and what to avoid.
Vijay is an entropic traveller who keeps himself abreast with the developments in every nook and cranny of the world. He is a treasure trove of information about unexplored destinations and happenings in various parts of the world. He is connoisseur of fashion and trends and keeps a tab on practically all the leading designers and fashion houses of the world. Styling for fashion shoots and magazines remains his forte. He has vast experience in fashion shoots and events and exceptional grasp over the language and has written extensively on fashion, travel and style trends etc. He makes an immensely valuable contribution to HOP.
Email: [email protected]