On Republic Day, January 26, FAU-G will be released in India. Since last month, the game, which was revealed soon after the ban on PUBG Mobile, has been up for pre-registration on Google Play. Akshay Kumar, the Bollywood star, tweeted the launch date, along with a new game trailer. FAU-G was advertised as PUBG Mobile's Indian alternative and was originally scheduled for release in October. Finally, after months of PUBG Mobile being banned in the region, along with many other Chinese apps, there is a release date associated with the game.
Bollywood actor Akshay Kumar tweeted that FAU-G (Fearless and Unified Guard) would be released on January 26. Since the beginning of December, the game has only been available for preregistration on Google Play, and there are no details on whether and when preregistration will be available on the Apple App Store. The tweet also contains a game trailer that doesn't really explain what the gameplay is like. It ends with Proudly Endorsing Bharat Ke Veer #AatmanirbharBharat.
Whether it's a problem within the country or at the border…these Bharat Ke Veer always stand tall. They are our Fearless And United Guards, our FAU-G! Witness the anthem 🦁

Pre-register now https://t.co/8cuWhoHDBh
Launch 🎮 26/1@VishalGondal @nCore_games @BharatKeVeer #FAUG pic.twitter.com/ctp5otrjLE

— Akshay Kumar (@akshaykumar) January 3, 2021
On Twitter last week nCore Games, an FAU-G developer based in Bengal, announced that preregistration in India had exceeded 1 million in less than 24 hours. The first trailer released in October also by AksHay Kumar revealed the theme of the game, and Vishal Gondal, the company's co-founder, said Galwan Valley is the First Level. As a result of the first trailer to be released in October, the game was based on real world scenarios.
NCore Games has also promised to contribute to the Government's Bharat Ke Veer initiative 20% of profits earned from the FAU-G.
Originally, nCore Games expected to release the game in October, but that did not happen. The company then tweeted that, without giving an exact date, FAU-G would be released in November. It came in response to the ban in India back in September of 118 Chinese apps, which included the highly successful PUBG Mobile. Gondal, at the time, said the game had been in production for a few months. It plans to cross the 20 crore-users mark within a year.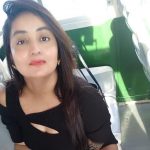 She has been there and done that. After graduating from Delhi University, she completed her diploma in Journalism from Bhartiya Vidya Bhawan, Delhi. Down the line, she completed her internship with National Herald Newspaper successfully,, and went on to Join Mainline Business daily, Business Standard. She also dabbled in image management and brand consultancy. She is a prolific writer on lifestyle entertainment, branding, lifestyle, travel, and politics.
Contact her at hopdesign07@gmail.com