Fashion to broaden its spectrum in After Corona Age.
When the winds of change blow, some people build walls and others build windmills, this is appropriate in the current context. When COVID has hit almost every industry the world over and the fashion industry is no exception. However, the fashion designers back home take up the challenge and choose to bounce back. 
If we look at the High-end fashion, it has always been a fiefdom of upper strata of the society with deep pockets but in the post COVID era, the interpretation bears the mode of change. Designer fraternity is celebrating a crossover from its high profile and a dedicated confined segment to go one notch down to tap the potential segment in tier 2 cities and smaller towns for them. Affordability, viability, and sustainability are going to be the key factors to keep the business afloat.
Indeed, fashion is set to broaden its spectrum and enhance its penetration, as designers look willing to adapt two-pronged strategies. Retaining elite clientele is their preference while they reach out to potential segments in smaller towns. This is like a blessing in disguise for the fashionistas who always envied to possess the designer pieces but could not because of the budget restraints.
So how viable the proposition is going to be, how the equation will translate profits how the trend will unfold, and more. High on persona tried to find out through an exclusive interview with the ace fashion designer Shriya Bhupal of Shriya Som
On mentorship of Taren Tahiliani and Naeem Khan
During my first tenure at Tarun Tahiliani, and under his mentorship I got the opportunity to grasp the craft and the intricacies surrounding it, at the same time I learned the ways to run the business successfully. Moreover, my perennial love for designing eveningwear stems from my time at Naeem Khan in NYC.
On evening wear and love for innovation  
Every season, we work to create standout textures and fabrics that define our evening wear. For our Spring Summer 20 collection, we worked with lace artisans and crochet and it became the signature textile for us. In addition, before that, we introduced raffia into our collection. Currently, we are working on the next season's signature! At Shriya Som, we aim effortlessly to blend western and Indian fashion ideologies. While our craft, Embroidery, and essence are truly Indian, we like to play with more contemporary silhouettes and cuts. For example, our signature floral bloom embroidery is woven on an off-shoulder gown, or we pair traditional garments, Like legends with a contemporary biker jacket. 
Impact of COVID 19                                                     
I think consumer's behaviour towards luxury goods will change in terms of purchasing more versatile garments that we can recycle and team up with other garments. We will also see a lot more sustainable practices and definitely more empathy through the entire process from production to sales. It is the time that designers emphasize more on mindful fashion and consumption habits while developing fashion, using eco-friendly and organic materials is important too. Designers must adhere to standards while adopting an approach towards sustainability.
On fashion trickling down towards smaller cities
Tier 2 & Tier 3 cities are going to be important for the Indian fashion industry as they are expanding the choices, especially for bridal and eveningwear. We will be seeing a good flow of fashion towards these cities and smaller cities because of the untapped potential they have.
Although the Indian fashion industry has grown exponentially in recent times still, this will not confine to major metros only now. 
Changing preferences of millennial brides
Modern brides want to stand out and are willing to experiment. They want their bridal ensembles to reflect their personality while keeping the sensibilities of culture and tradition intact. Many Shriya Som Millennial Brides vouch for our contemporary take on bridal skirts and gowns that bring together quintessential Indian craft, juxtaposed with more comfort and wearability.
High street fashion VS trend of athleisure
My personal style includes a lot of at leisure and I try to bring that in my ready to wear collection. A simple Biker jacket or embroidered bomber jacket is the perfect athleisure accessory for any outfit, formal and Casual. 
Closet must-haves for a businessperson 
A classic white shirt/blouse;
Well-fitted jeans;
And a versatile embroidered blazer.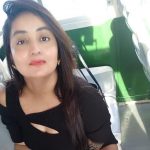 She has been there and done that. After graduating from Delhi University, she completed her diploma in Journalism from Bhartiya Vidya Bhawan, Delhi. Down the line, she completed her internship with National Herald Newspaper successfully,, and went on to Join Mainline Business daily, Business Standard. She also dabbled in image management and brand consultancy. She is a prolific writer on lifestyle entertainment, branding, lifestyle, travel, and politics.
Contact her at hopdesign07@gmail.com