Life was not like a box of chocolates back in 2020. From keeping most partnerships virtual to spending more time in the kitchen, the 'new standard' contained everything. There was more pressure on the Internet to come up with more funny memes, with everyone spending more time indoors. The Internet, luckily, never disappoints. And 2020 has been a perfect year for memes, much like all the previous years. Today, we're going to take a look back at some of the funniest memes and trends on the Internet that have helped us get through this awful year.
Nature is healing
It was time for nature to kick back and relax, with everyone locked up inside. While everyone was working and studying from home, air pollution levels began to fall, while some cities reported animals straying into urban areas (possibly to check if humans have left the planet or what). Some people have joked that humans on earth are the real viruses, and nature seems to be curing without us.
Wildlife finally returning to Thames. Nature is healing🌷 pic.twitter.com/d6uBxSaIAx

— ruby 🐊 (@roobeekeane) March 29, 2020
Venice hasn't seen clear canal water in a very long time. Dolphins showing up too. Nature just hit the reset button on us pic.twitter.com/RzqOq8ftCj

— Luca Santis (@Luke_Santis) March 17, 2020
My plans vs 2020
Have you made arrangements for the year 2020? Well, all of us did. As terrible wildfires raging across Australia and a global pandemic taking shape across many nations began this year, individuals took to the Internet to express their discontent with the 'My plans vs 2020' meme. It was a brilliant way for people to vent their frustrations after everybody's plans were flushed down the toilet in 2020.
My plans 2020 pic.twitter.com/2nY6NlQlQZ

— Jenna WEAR A MASK Quigley (@JBomb11) May 18, 2020
my plans 2020 pic.twitter.com/UdrgzP6hFy

— New Jersey (@NJGov) May 20, 2020
Binod , Binod
In India in 2020, a simple YouTube comment from a user named Binod Tharu involving only his first name became a huge meme. Everybody immediately jumped in, from one pointless tweet to thousands of funny memes.
#binod
Comment section on every social media platforms – pic.twitter.com/MKIJgdCJF7

— Harish (@surkastik) August 7, 2020
How it began vs. how it is going,
With time still not moving at all, and feeling like 100 years from March to October, the Internet came up with yet another hilarious meme. At the beginning of the year, the 'how it began vs how it went' meme compared the thoughts and feelings of everyone with how they felt when in the midst of the Covid-19 pandemic. Celebrities have used the format to demonstrate their accomplishments.
How it started: How it's going: pic.twitter.com/8IiIHfXCn0

— Dr. Jill Biden (@DrBiden) October 12, 2020
How It Started: How It Is Now: pic.twitter.com/HG56LDNjjF

— Christian D. Harris (@chrxstianh__) October 4, 2020
Pallbearers Dancing
Earlier this year, a video clip of a group of men from Ghana dancing holding a coffin on their soldiers went viral on the Internet. A series of memes you could only laugh at in 2020 ignited it. At the end of any overall 'fail' moment, the meme was created by adding this video clip. They went so viral that they even made a video calling on everyone to dance with us or wear masks.
From NANA OTAFRIJA to all the doctors in the world 🌍
Thank you 👏🏻
Mention 👇🏻 all the doctors out there with your country flag. #COVIDー19 #CoffinMeme #benjaminaidoo #nanaotafrija #CoffinDance #Doctors pic.twitter.com/OVrv5Ib8pz

— Benjamin Aidoo (@nanaotafrija) May 5, 2020
Is it cake? Everything is cake
Although the Corona Virus pandemic in 2020 was all about, it also involved a tiny portion of the planet turning into a cake. 'Is that cake? During the summer of this year, 'meme flooded user feeds on Twitter, Instagram, TikTok, and other social networks. The meme consisted of videos of realistic objects such as shoes, bags, and even human limbs that are cut to show that they are literally made of nothing but cake using a knife. Part shocking, part ridiculous, making everyone doubt reality. What if it was just made of cake? A series of parodies were also sparked by the trend.
* looks at LEGO collection* are you cake? pic.twitter.com/FrBCP8qNYv

— Nerdist (@nerdist) July 12, 2020
We probably skipped some memes you may have come across, and this year we found them hilarious. Drop a comment below and let us know about the 2020 Internet trends and your favorite memes.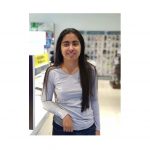 Divya Khanna is the youngest member of the team, with a background in political science. She has joined High on persona print magazine in order to gain hands-on experience in various aspects of editorial coordination as associate editor of the magazine and news site. She has a penchant for writing and enjoys meeting new people and interviewing celebrities. She has a passion for writing, she has an eye for details, loves traveling, and a quick learner. She comes from the Mecca of Indian Journalism, Delhi.
Email: divyakhanna3197@gmail.com